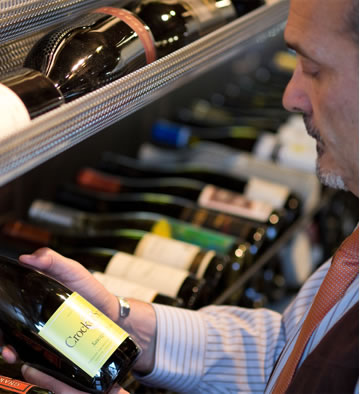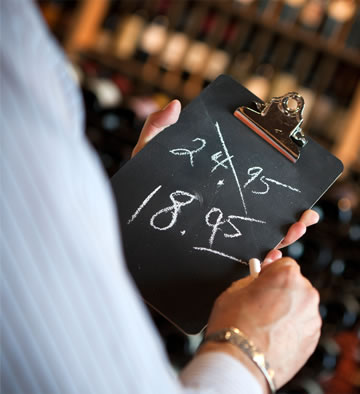 AL Jabarin, Proprietor
Al Jabarin arrived in the Napa Valley in 1990 and fell in love the region and everything about wine. After working for several years in the valley's restaurant hospitality scene, he made a leap of faith as one of the first entrepreneurs to sell wine on the internet. After spending a substantial amount of time researching the feasibility of such a new venture, and armed with a background in economics and a common sense approach, Al launched winezone.com in 1993. He soon changed the name to Calwine.com, one of the original websites for wine ecommerce.

His original investment of $5,000 transformed into a very successful wine business, weathering some of the most challenging, as well as prosperous economies. "Back in 1993, we created a new marketplace, bringing fine wine lovers and producers together in a totally new way," says Al. "Timing was everything - we were poised perfectly by starting at a time when U.S. wine consumption was growing, and people were building cellars and investing in top scoring vintages."

Over the years, Al and his team have cultivated vast and long-lasting relationships with producers and importers, each year tasting thousands of wines to select the range, depth and breadth of his list. "Our strategy has always been to stock the rarest and most sought-after wines to stay in the forefront as a go to fine wine merchant."

Al has also kept pace with the evolution of internet content, providing wine education, analysis of vineyards and reviews of wines, and allowing customers to share their experiences to enrich the merchant-client experience.

In 2006, Al made his first move from 'click and order' to 'bricks and mortar', expanding Calwine to a leased Napa location on the Silverado Trail with a retail shop and small tasting bar. During this time, he developed his vision for a totally new, wine-centric destination and purchased a building in Downtown Napa that would ultimately become 1313 Main. He made the decision to create a separate identity for Calwine, which continues as a thriving internet business entity.

In 2010, Al sought out local master craftsmen, designers and architects to help him realize his vision at 1313 Main. With the addition of Lulu's Kitchen to the Wine Bar at 1313 Main, Al decided it was time to reopen the Calwine Retail Storefront at 1014 Clinton St., just around the corner from 1313 Main.

Calwine.com continues to thrive and now with the addition of the physical storefront allows people to come in and experience the vast array of wines.